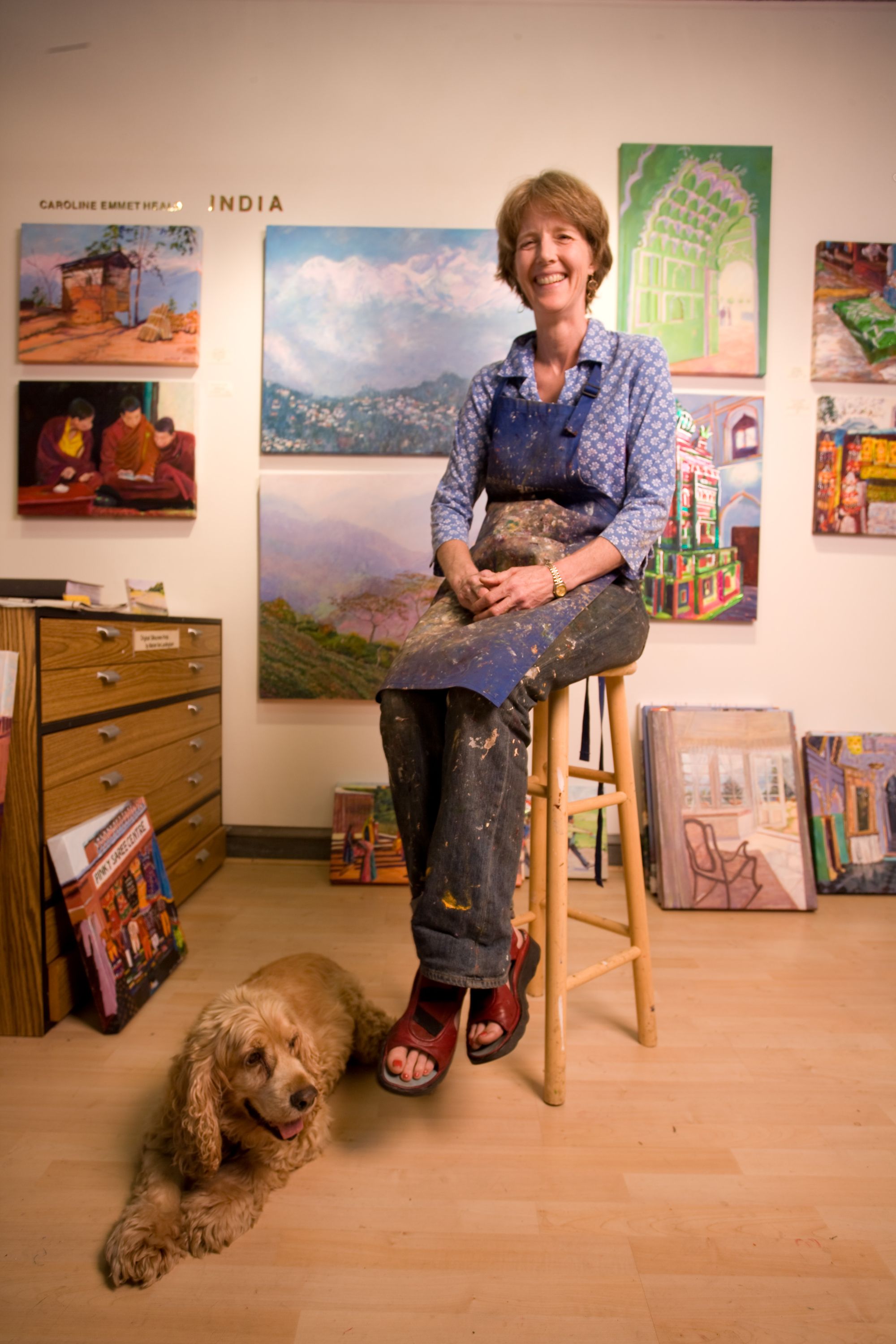 I painted and rented studios in Alexandria, Virginia from 1985-2013 concluding with nine years at the Torpedo Factory Art Center. Painting was my full-time profession during those years, and I focused primarily on landscape painting.
Since my husband and I bought a farm in Rixeyville, Virginia, I have chosen to spend as much time as possible outdoors -- birdwatching, hiking, and doing outdoor work. For the time being, being active outdoors seems more compelling to me than painting the outdoors.
I am still interested in showing and selling my work. All the paintings on my website are available for sale.
On this website, I have organized my paintings into Portfolios or categories by subject matter. If you click on Portfolios, there is a dropdown menu and you can click on any category that interests you. You can advance through the images by clicking a right or left arrow.
At the bottom of each image, you will see the title of the painting, the medium it is painted in, its dimensions in inches, and whether it is professionally framed, matted, or unframed. You will also see the price. Most of them are oil paintings on canvas but some are oils or acrylics on paper. Most of the "unframed" paintings are ready to hang on the wall. The painting continues around the edges of the canvas, which are 1.5" deep. The paintings on paper are matted and framed under glass like drawings or watercolors.
Happy browsing and please email me any questions at:
cemmetheald@gmail.com or call me at (540) 937-3404.
You can also request a free 25-page brochure.